Bilingual Spanish/English.
LATAM experience.
WE ARE IZZI LOGISTICS, A PREMIUM INDEPENDENT FREIGHT FORWARDER THAT WORKS ROUND THE CLOCK TO ENSURE EFFICIENT, EFFECTIVE, AND ON-TIME GOODS DELIVERY. WHETHER YOUR NEEDS ARE LAND, AIR, OR SEA TRANSPORTATION, WHETHER AROUND THE CORNER OR AROUND THE WORLD, WE ARE YOUR NUMBER ONE PARTNER TO GET THE JOB DONE RIGHT FOR YOUR GOVERNMENT AGENCY.
CAPABILITY STATEMENT
CAGE: 8C7J5  DUNS: 012369990
We are IZZI Logistics, a premium Independent freight forwarder that works round the clock to ensure efficient, effective, and on-time goods delivery.
Whether your needs are land, air, or sea transportation, whether around the corner or around the world, we are your number-one partner to get the job done right for your government agency.
BILINGUAL ENGLISH / SPANISH. LATAM EXPERIENCE.
PS CODES
V003 Packaging / Crating
V111 Air Freight
V112 Motor Freight
V115 Vessel Freight
V119 Other Cargo Freight Services
V121 Air Charter
V122 Motor Charter
V129 Other Vehicle Charter for Transportation
PAST PERFORMANCES
City of Hollywood, Florida
Subcontractor for Potenza HRC Importing Hand Sanitizer from Mexico to Florida.
Coastal WS
Multiple services provided in an ongoing relationship including HAZMAT, shipping to countries such as Chile, Egypt, Peru and India using Air Freight and Ocean Freight, and Customs Brokerage through the Port of Houston.
Heroes Pet Supplies
Imports from China by Ocean including pickup, freight, customs brokerage and door delivery.
NAICS CODES
481112   Scheduled Freight Air Transportation
481219 Other Nonscheduled Air Transportation
483111 Deep Sea Freight Transportation
484110 General Freight Trucking, Local
484121 Freight, Long-Distance, Truckload
484122 Freight Trucking, Long-Distance, LTL
484230 Specialized Freight (except Used Goods) Trucking, Long-Distance
488510 Freight Transportation Arrangement
488991 Packing and Crating
493110 General Warehousing and Storage
541614 Process, Physical Distribution and Logistics Consulting Services
561910 Packaging and Labeling Services
DIFFERENTIATORS
Extensive national network.
Presence in more than 190 countries.
Don't talk to robots, real and friendly people will answer.
Flexible operations.
Less internal red tape.
CERTIFICATIONS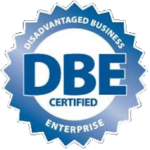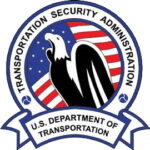 MEMBERSHIPS
Florida Customs Brokers & Forwarders Association
Offices in 192 countries in 848 cities and ports around the world
Government Business POC: Juan M Lara, President | Office: (305) 456-6183 | Cell: (786) 266-6731 | juanlara@izzilogistics.com
8348 NW 74th Avenue | Medley, FI 33166 | Work Area: Worldwide | www.izzilogistics.com
Legal Entity Name: Trato International Corp dba IZZI Logistics